Tourism Top End is a not-for-profit, member based regional tourism organisation (RTO) based in Darwin.
We are the voice of the Top End tourism industry and serve our members and the wider tourism industry in a number of ways:
Policy and advocating on issues that impact the Top End tourism industry and tourism experience to ensure the Top End retains its place as Australia's most iconic destination.
Supporting and servicing our members to build and grow their businesses and broader visitor economy.
Collaborating with Tourism NT and Tourism Australia  to market the Top End as an iconic tourist destination.
Provide contemporary, best-practice industry development opportunities for our members to ensure the Top End tourism industry is nationally competitive.
Provide expert insights and knowledge about the Top End tourism industry to inform local and federal government policy and build awareness of the value of the visitor economy.
Managing the Top End Visitor Centre and supporting the Katherine Visitor Information Centre.
We believe in building productive, meaningful connections to build a sense of unity and collaboration within our organisation and across our industry.
We are open to new opportunities and will work with industry, government and stakeholders help build a stronger Top End visitor economy and experience.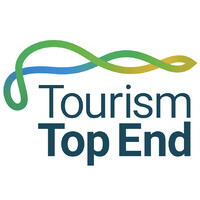 Address
6 Bennett Street
Darwin NT 0800
Australia