The City of Port Lincoln is a local government area located on the southern tip of the Eyre Peninsula in South Australia. It consists of one suburb - Port Lincoln.
It is surrounded on land by the District Council of Lower Eyre Peninsula, which also has offices in Port Lincoln.
On February 25 1802, Matthew Flinders sailed his exploration vessel HMS "Investigator" into the harbour, which he named Boston Bay.  Flinders named the locality Port Lincoln after his native county of Lincolnshire in England.
Sealers visited the area around 1828 and the mainly French whailing ships were fishing the local bays and island regions by the 1820s and up to the 1840s.  In 1836 Governor Hindmarsh, the first Governor of South Australia, gave instructions to Colonel William Light to survey the capital of the new province at Port Lincoln, but Light rejected the site in favour of Adelaide.
Port Lincoln however, proved popular with pioneers and developers, with the first settlers arriving on March 19, 1839 aboard the ships Abeona, Porter and Dorset.  On October 3, 1839 Governor Gawler proclaimed the whole area from Cape Catastrophe to the head of the Spencer Gulf as one district, which he named the District of Port Lincoln.
Local Government formally began on the Eyre Peninsula on July 1, 1880 with the establishment of the District Council of Lincoln. The township of Port Lincoln naturally was included in that area.  On August 18, 1921 the Municipality of Port Lincoln was formally proclaimed.
In 1840 one year after settlement, the population of Port Lincoln was 270. There were 30 stone houses, a hotel, blacksmith's shop and a store in the Happy Valley area. Around this time, Edward John Eyre explored the peninsula that was subsequently named in his honour.  By 1936 the population had grown to 3200 and the town had a first class water supply. The port had become the commercial pivot for the area, providing for its many agricultural and commercial requirements.
City status was granted to Port Lincoln on January 21, 1971 and the proclamation was read at the opening of the tenth annual Tunarama Festival on the Australia Day weekend.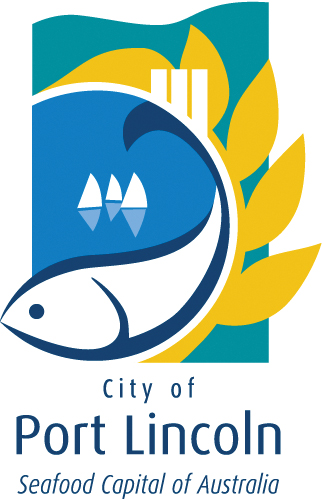 Address
Level One, Civic Centre, 60 Tasman Terrace
Port Lincoln SA 5606
Australia