-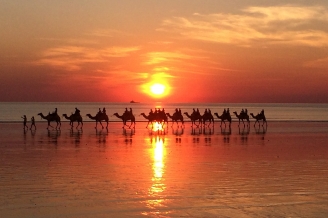 We are proud to present the program and registration for the 22nd Anniversary Conference & AGM - Forging Stronger Relationships to be held at both the Cable Beach Club Resort in Broome, Port of Pearls, from 12th to 14th September 2018. 
This year's event is proudly sponsored by Tourism Western Australia and Cruise Broome. Once again, we have secured outstanding speakers with a real capacity to influence deployments, destination growth and economic dispersal.

We look forward to welcoming Sture Myrmell (Carnival Australia), Capt. Mike Drake (P&O Australia) and Mike Gallacher (Ports Australia) to start our line-up. We also have some exciting additional cruise line executives to be announced in the coming weeks. 
View Keynote Speakers Bio's by clicking here >.
With the assistance of local experts presenting and participating in workshops and panels, these reputable keynote speakers will focus on the opportunities, challenges and brand diversity in the Australian market, partnership programs and explore current topics such as engaging with communities and considering capacity and environmental footprints. 

The conference program will deliver insights into all areas of the market and provide robust discussion on the future pathways of an industry that continues to grow at an enormous pace.
With the level of new builds on the order books, our desination needs to plan for the future through infrastructure and sound sector development.  The networking opportunities for delegates is essential for a unified approach to cruise in Australia.
For more information, click here >
To download the Conference Program, please click here >
Sponsored by Tourism WA and Cruise Broome

Speaker Presentations: